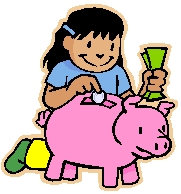 ACCESS conducts an annual Campership Fundraiser to assist with the expenses of camp and respite opportunities for children and adults who receive services from ACCESS members.  Over the last eight years, ACCESS fundraisers raised over $70,000 to provide assistance to more than 130 children and adults in order for them to be able to attend summer camp or to access other respite and recreation opportunities.  In addition, yearly donations are made to two local not-for-profit organizations that help individuals with disabilities – RePlay for Kids, who refurbishes switch toys for our students, and Communication Connection, an organization that helps fund augmentative communication devices.
Adapted Toys Bring World of Play to Kids With Disabilities
RePlay for Kids held their third Annual Adapted Toy Distribution Event on December 2nd, 2010  at the Education Service Center of Cuyahoga County (ESC-CC) in Valley View.  Once again, ACCESS partnered with RePlay to support the event.  
Representatives from 18 agencies in northeast Ohio, including CCBDD, attended the event to choose from among 320 adapted toys for children with disabilities.  All of these agencies operate toy lending libraries in Cuyahoga and surrounding counties.  
ACCESS applied for and received a $500 Public Relations Grant from the Ohio Association of Developmental Disabilities Professionals (OADDP).  The money was used to purchase switches, switch testers, and battery testers that were also given away at the event.  
Eleven ACCESS members volunteered to help set up and run the event.  Two retired and one current ACCESS members also helped prepare for the event.  Thank you to everyone who helped make the RePlay for Kids Annual Toy Distribution Event the most successful ever!
by Gloria Stansberry
RePlay for Kids Toy Distribution Event Supported by ACCESS
In early December 2008, ACCESS and CCBDD joined with RePlay for Kids to host RePlay's end-of-the-year Toy Distribution Event.  The Operations Center was transformed into a toy wonderland as 230 switch-adapted toys were displayed for donation throughout the building.  Representatives from twelve area agencies, including CCBDD's AAC Unit, attended the event to make toy selections to add to their toy lending libraries.  In addition, 30 of the toys were designated for 13 different school districts with students who receive services from CCBDD staff.  
RePlay's toys are all battery-operated and have been adapted by volunteers to enable children with physical disabilities to be able to activate them through attached switches.  ACCESS obtained a grant from the Ohio Association of DD Professionals to purchase switches to go along with the toys.  ACCESS members helped with planning, set up, and running the event. Thanks to everyone who helped make this a successful event! – by Gloria Stansberry
2008 Campership Fundraiser a Success
This year, the ACCESS Campership Fundraiser ran from May 12th to ends May 26th 2008.  We sold 411 items, from 48 participants.  That will translate to about $1650 for the Campership fund.  
This year's fundraiser featured these Gourmet Treats: Chippery Cookie Dough, Apple Dumplings, the Pizza Pail, Pumpkin Rolls, Cinnamon Rolls, Tuxedo Brownies, and Auntie Anne's Soft Pretzels.
Top seller wins $100: Sterling Valentine from ECECC sold 39 items for $468
Second wins $75: Xzavier Niblack from ECECC sold 31 items for $372
Third wins $50: Vanessa Fadel from WPDECC sold 29 items for $348
The top seller at each site will get a case of gourmet treats:
ECECC – Sterling Valentine
GRDC – Mary Stankiewicz
Parma DC – Jené Wilson
St. Bridget – Evan Lynch
West Side ECC – Baylee Whitcomb
WPDECC – Vanessa Fadel
Site Totals:
ECECC – $1140 with 7 participants
GRDC – $240 with 7 participants
PDC – $924 with 13 participants
St. Bridget's – $432 with 2 participants
West Side ECC – $372 with 7 participants
WPDECC – $1812 with 12 participants
The money will be added to what we have left in the fund from last year and then divided among consumers who have applied for help with funding for camp.  If there is any left, it is shared with RePlay for Kids and Communication Connection. 
Jené Wilson & Cindy Rawlings,
ACCESS Gourmet Treats – Campership Fundraiser Committee